26th April 2019
Thanks to the generosity of SAGA Charitable Trust in the UK BCF has trained 53 pastors to train parents in the dangerous Langa township in Cape Town.
Pastors are currently training parents at their churches.
This should see over 3,000 children being raised by committed informed parents in cohesive, harmonious homes to become confident, self-reliant individuals who will complete their education and ultimately escape a life in poverty.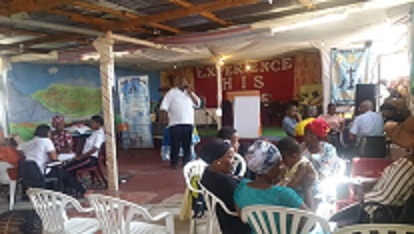 Pastor Eric Malangabe training parents how to discipline with love.