28th March 2019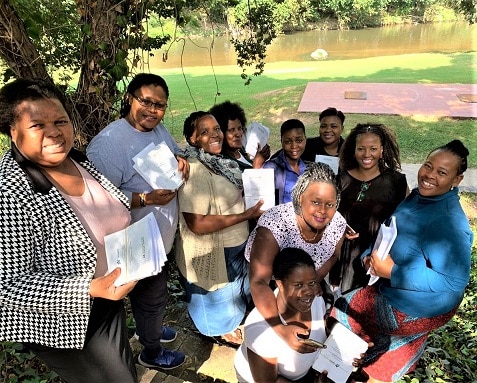 Win-Win Parenting trainee facilitators enjoying a break during their three day facilitator training programme this week.
They will train hundreds of parents in the dangerous Diepsloot township near Johannesburg during April.
The SA Police Service has reported that Win-Win Parenting has proven to reduce gender and family based violence by over 50% for a period of more than two years after parents are trained.
This Programme was sponsored by Investec.