28th January 2020
It is with great pleasure that we announce the appointment of Sally Kim as a director of the Billion Child Foundation.
Sally will mainly focus on launching BCF programmes in Eastern and Southern Africa.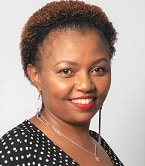 Sally is an international speaker and facilitator who welcomes every opportunity to share her expertise of women in leadership positions and digital learning best practices.
With her extensive network in Europe, Asia, America and sub-Saharan Africa Sally is an experienced consultant in:
•  Establishing coding & robotics projects.
•  Advising on procurement of resources.
•  Spearheading needs assessments of infrastructure, sustainability and scalability of projects in the digital sector.
Sally Kim has a bachelors on international marketing management from Alison School of Business Management. She has certificates and licenses from IBM on Block Chain, Cyber security and STEM.
Sally is the founder & Chief Executive for Edustore Africa with several existing business associates in Europe, America and Sub-Saharan Africa.