20 January 2020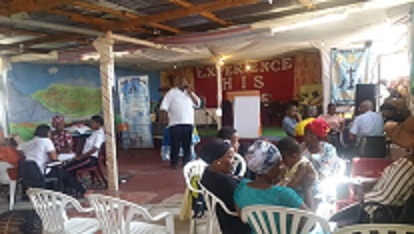 Pastor Eric Malangabi training parents at his church April 2019
BCF proudly announce a partnership with the SAGA Charitable Trust UK which will enable the training of 45 pastors in the Langa Township 8 km from the Cape Town city centre.
These pastors are expected to train an estimated 2,400 parents thus benefiting at least 6,000 children.
Training of pastors in Langa begins on the 15th February.
When a similar programme was conducted in townships near Sasolburg, the SAPS commander reported that callouts to family and gender based violence declined by more than 50% for more than two years.  IT CAN BE DONE!!