6 March 2020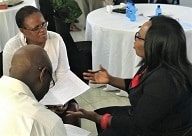 Circuit Managers in the Limpopo province of South Africa who attended the first workshop of a six month training programme to turn their schools into centres of excellence role playing remotivating and redirecting a deputy principal who has become demotivated due to being overlooked for promotion.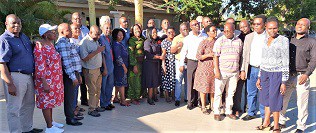 27 Circuit Managers attended the workshop. They enjoyed the participation of the Superintendent General of the Limpopo Department of Education who fully participated in the workshop for an entire day.
This programme will provide principals of 400 schools with the tools and strategies to reinvent their schools to become centres of excellence.