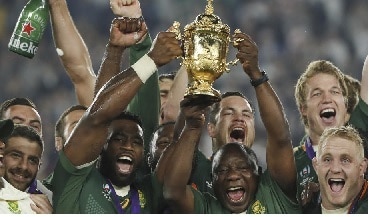 4 November 2019
Through diversity strength.
The members of this Springbok team speak at least five different home languages!
This provides a lesson to the leaders and peoples of the world that winning together is possible and essential to tackle major initiatives such as climate change, poverty or the poor state of public school education in almost every country.
It is estimated that there are more than a million under-performing schools globally. We must give every child the opportunity to attend a local government school which operates as a centre of excellence. The Billion Child Foundation Education Districts Centre of Excellence Programme will enable every national ministry of education to turn every school into a centre of excellence within five years. We need funds to inform Ministries of Education in every country of this proven programme. Please support the Billion Child Foundation.