18 June 2021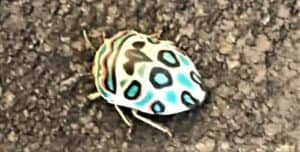 Today I saw this little bug in my house and it reminded me of where I grew up. We were very poor and meat was a dream.
The little bug reminded me of a plate full of them seasoned with salt. It was so unifying to see all my friends in the fields catching them and mice to ensure everyone in their family could eat a nutritious meal.
These little bugs are called Nsensenya in Malawi.
The education I received enabled me to escape a life in poverty. This is why I value the programmes offered by BCF to transform every government school in every country into a centre of excellence and to get parents involved in the education of their children.
John Semphere, BCF Ambassador, Malawi. john@billionchild.org