14th February 2019
Pastors from 23 churches in Langa, Cape Town are currently training to present our Win-Win Parenting Skills Programme in Langa, Cape Town.
They join pastors from 23 other churches in Langa who attended this programme in January. Between them they will train thousands of parents to become confident parents aiming to raise confident, self-reliant children to become future winners.
Police in other towns have reported a reduction of call-outs to family violence up to two years after pastors have trained parents in their community.  We expect the same results in Langa.
In the photo below each table is a 'family'. Pastors are role playing creating Rules of the House for their 'family'.

The photo below shows a pastor practicing delivering modules of the Win-Win Parent training programme to his colleagues. This rehearsal is an essential part of their training to ensure pastors have the confidence and skills to facilitate training of parents at their churches – because they have presented the material before at their WWP facilitator training workshops.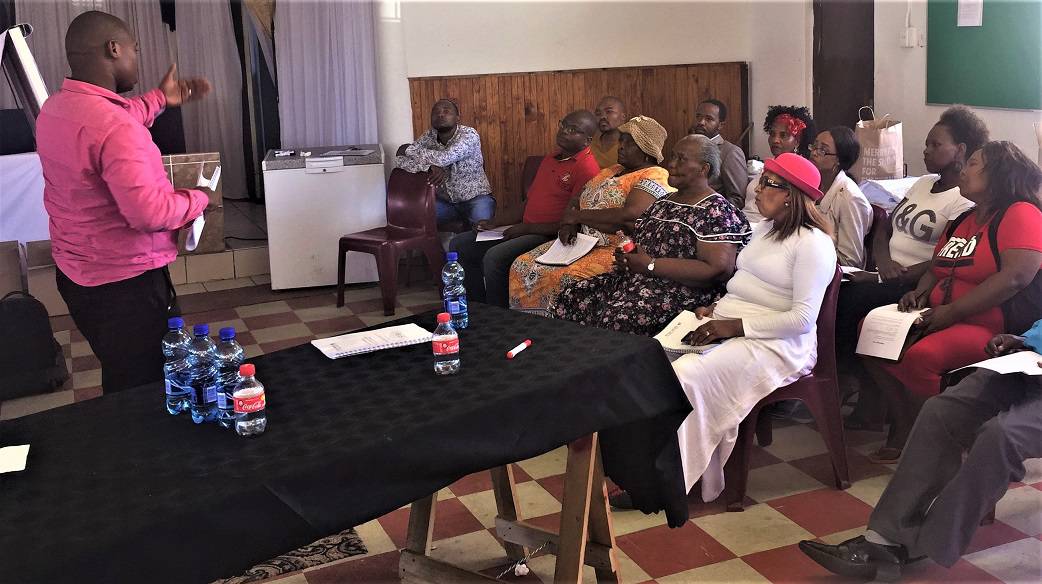 This Programme is proudly funded by the SAGA Charitable Trust UK.